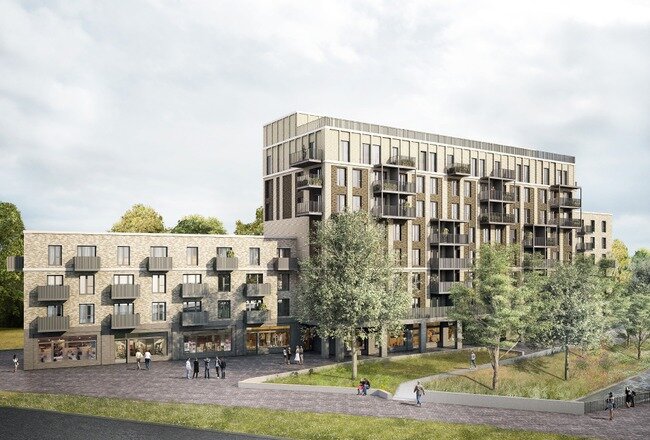 Concerns have been raised over the  planning application, Case DC/15/94002, for a 19 story tower block near the stations in Catford.

The project is related to the new build on the old Catford Greyhound Stadium site and aims to provide 92 residential units along with some commercial space and a plaza between Catford and Catford Bridge stations.
Ben writes:
"We think it would dramatically change the character of the area for the worse. The consultation period ends 31st of December, 2015. Anybody who wishes to comment must do so before the end of the year. The application and contact details for comments can be found on the Lewisham Council website under the planning section. We invite people to register any opposition.

We have also set up a 38 degrees petition that can be found on the 38 Degrees website. Please help us bring this to everyone's attention. We need to galvanise the people of Catford who have waited for good things to happen for so long. We need to make people aware. Please help us."
Go check out the plans and if you agree that this 19 storey tower block is not what we need between the two stations contact the Council and have your say.
If you wish to sign the petition you can find it here but remember it's separate from the consultation process.