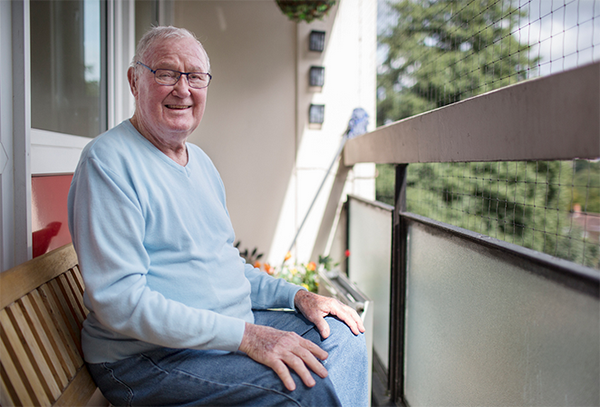 Social Housing organisation Lewisham Homes have recently launched a photo blog featuring people who live and work in Lewisham.
Entitled Humans of Lewisham the blog gives the reader a snapshot into the lives of the subjects being photographed. It is inspired by Humans of New York (HONY), a very successful photo blog run by Brandon Stanton.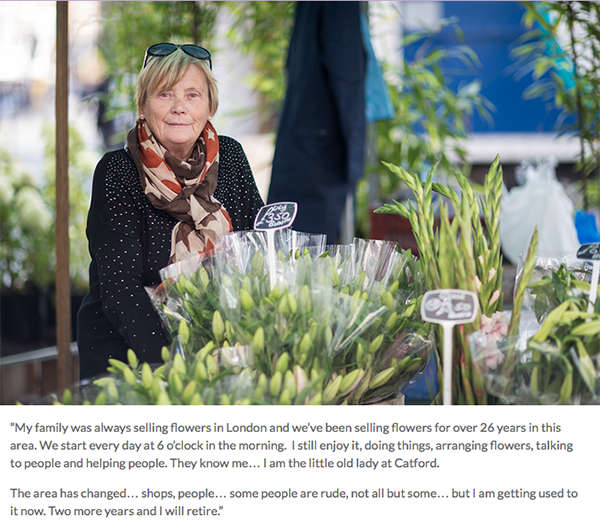 Last month Jean who runs the flower stall outside Barclays bank in Catford, was featured. She's been selling flowers in Catford almost as long as I've lived here and she plans to retire in two years. I should start stocking up on plants, two years will fly by.
The HONY project has become so popular that it's inspired countless spinoffs and parodies. I even toyed with the idea of doing a Cat's of Catford blog but the idea of going around photographing other people's moggies didn't appeal to me, plus I really don't have that kind of time. I am considering something more community driven though so watch this space. In the meantime, check out Humans of Lewisham, who knows someone you know may be featured.