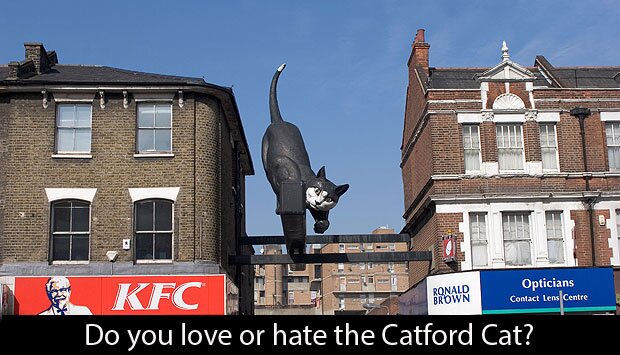 Twitter has released a new poll feature so just for fun I've asked what people think of the Catford Cat.
What do you think of the Catford Cat?

— Catford Central (@catfordcentral) October 27, 2015
The poll lasts for 24 hours and only seems to work on mobiles and Twitter desktop at the moment.
People can't see how you voted so if you really hate the cat (I don't see how this is possible), then feel free to vote against it in the knowledge that nobody will know.
What are you waiting for take the poll.