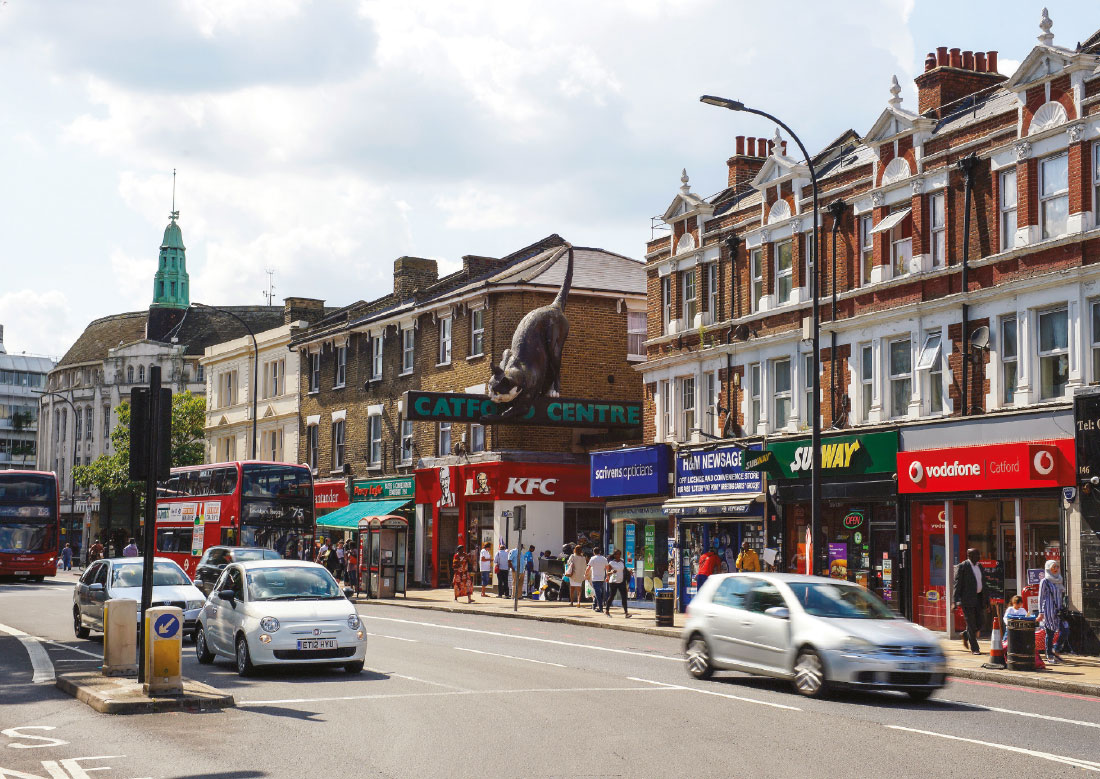 Catford is a district of South East London and the administrative centre of the London Borough of Lewisham. It is located south west of Lewisham itself.
Noteable places in Catford include it's Broadway Theatre, opened in 1932 as a concert hall, now a Grade II listed building, various pubs and taverns, now heritage listed buildings, and of course, it's infamous fiberglass Catford Cat that sits perched above the center of Catford Broadway.
The area is currently going through a period of regeneration that will hopefully see it restored to its former glory or near enough. The Town Centre will be pulled down and new homes, office space and shops will be built there. The former Catford Greyhound Stadium that stood empty for many years will be the site for 500 new homes. It is predicted that this regeneration will bring more than a thousand jobs to the area.
Catford Now
There is more to an area than the potential to bargain hunt, so it's just as well that Catford has many good restaurants along the High Street. We also have three great parks, Mountsfield, where our annual People's Day is held, Forster Memorial and Ravensbourne.
There are good local transport links, with two stations adjacent to each other. Catford railway station is on the route between Blackfriars station and Sevenoaks via Bromley South, and Catford Bridge railway station is on the Mid-Kent line to Hayes from Charing Cross and Cannon Street stations. Bus routes in Catford reach a large portion of South East London also.

The area is mainly made up of residential homes with a few small estates. The biggest estate is actually the Corbbet Estate which isn't as you'd imagine an estate of tower blocks and low rises. In 1896, property developer, Archibald Cameron Corbett bought 278 acres of land and built houses in Catford and Hither Green, that area is known as the Corbett Estate. It's a nice quiet area but depending on where you live, it could be a 10 minute walk to the bus stop. There are also no pubs in the Corbett area as Archibald  was a Quaker who placed restrictions on the area having public houses.
If you are thinking of moving to Catford and like to drink socially, living nearer to the Town Centre with its restaurants, transport links and pubs may be your best bet. But up on the hill (as I like to call it), is a nice place to raise a family and it's only a 25 minute walk to the Town Centre.
Where we're going…
Catford Central is here for our local community to find out more about whats going on in our area. Talented and dedicated Catford natives are making leaps and bounds every day, so we will aim to shedded light on who is putting our town on the map, and if we're not getting there quick enough, don't hesitate to give us a nudge and send through a recommendation for someone special to be featured on the site.Save
Save